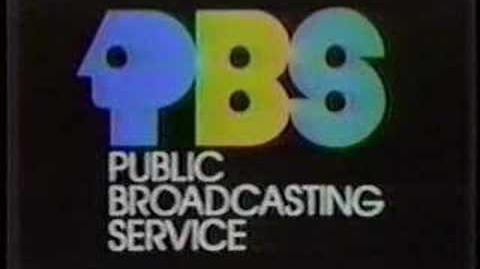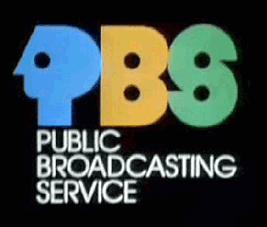 Nickname: P-Head and Friends
The 1971 Tri-colored Everyman is a logo that starts off on a black background with a blue P zooming back into its place. Later, with a P turning into a P-Head added facing left, and the word "PUBLIC" below, and both move to the left of the screen. Following that, it is an orange B with two black dots within it, and the word "BROADCASTING" below "PUBLIC". Finally, a green S appears next to the B, and two black dots appear within it, and the word "SERVICE" appears below "BROADCASTING". Which can be used on 1976-1984 episodes of Austin City Limits during the first nine seasons, 1980-1983 episodes of The Woodwright's Shop during the first three seasons, and 1981-1984 episodes of MotorWeek during the first three seasons. The logo was changed to the 1984 Split Profile logo.
Scare Factor
Edit
Medium to High. The Moog synthesizer music and primitive animation are certain to have unnerved more than a few unsuspecting viewers back in the day, especially if viewed in a completely darkened room or succeeding credits with a black background, but the logo now stands for nostalgia more than anything else.