SPG (Strong Parental Guidance) is a television rating implemented by the
MTRCB
, a media organization that classifies TV shows and movies in the Philippines.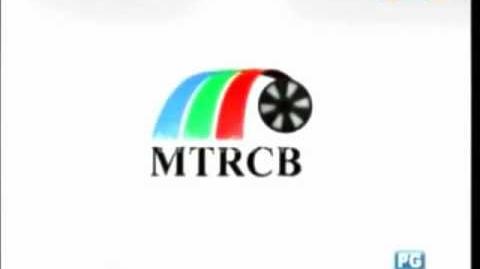 Bumper:
It first shows the MTRCB logo with it's jingle, then a female annotation saying the information about this rating along with the red SPG box with the text "Strong Parental Guidance/"Striktong" Patnubay at Gabay" below the box.
Scare Factor:
It depends on how you feel about the bumper, it can range from Low to Medium. The long hold of the last note in the piano music before the narration is already scary and it gets even worse when the SPG Logo appears with the letters below it appear one by one and even worse, it will not disappear immediately after the narration. The Rated PG variant is less scarier.
Trivia:
The SPG rating is shown twice in one program (at the beginning, and during midway of the program)
ABS-CBN, a Philippine television network shows the reason letters (T L K S H D) very clearly during the program.
Community content is available under
CC-BY-SA
unless otherwise noted.