Cryo was a French game company started in 1990, when a small group Exxos left their parent company ERE Informatique and changed name. In 1992, Cryo was registered as an official company and since this time they published variety of high-acclaimed games. In 2002, Cryo filed for bankruptcy, and their assets were absorbed by North American co-publisher DreamCatcher. Some of the developers went to launch Atlantis Interactive Entertainment. In October 2008, Microids retrieved all intellectual rights for Cryo games.
Logo: We start in a close-up of the Female Android's face inside the space suit, turned left. There is a starfield around and a planet is seen. The face pans to the right, with light playing on the glass, and then the box zooms in, with "CRYO" below in white.
Variant: In later games, "INTERACTIVE ENTERTAINMENT" in stacked words, was added below.
FX/SFX: Panning of the Android, made in good quality.
Music/Sounds: Same as the 4th logo.
Scare Factor: Low to medium. The close-up of the Android and the soundtrack might scare some.
WATCH IF YOU DARE!!!
Edit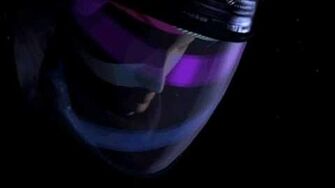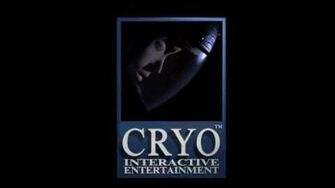 Community content is available under
CC-BY-SA
unless otherwise noted.