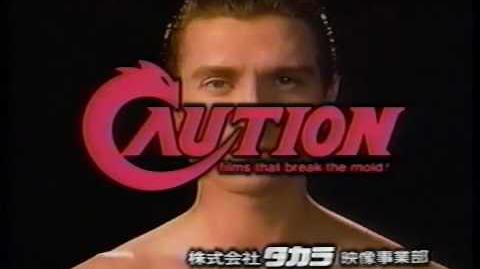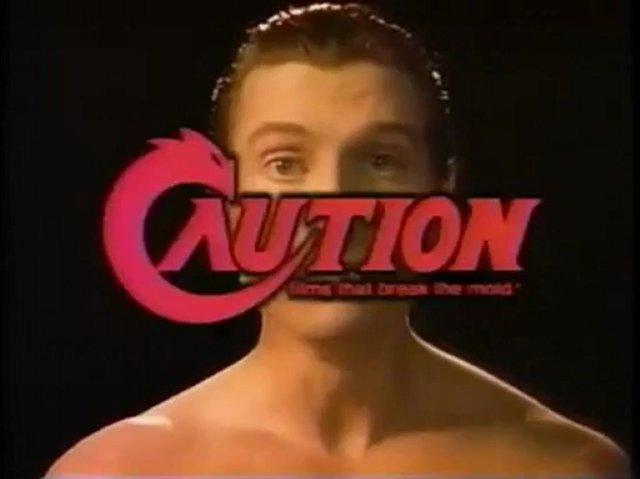 Caution Video
is a Japanese home video company.
Its logo shows a man not wearing a shirt (and possibly naked) from the waist up howling or screaming while we zoom to his face. the Font, Caution appears with the byline "films that break the mold". (Joe from Prison Train 1938)
The man remains unknown.
This logo was often found in VHS tapes of Japanese B-movies like Godzilla,Meet The Feebles,Hammerhead, and more.
Scare Factor
Edit
High. It kinda depends what you think of the man howling or screaming. Some find it funny, but most will be caught off guard by it. And some may like it. 
WATCH IF YOU DARE!!!!!!!!!!!!!!!!!!!!!!!!!!!!!!!!!!!!!